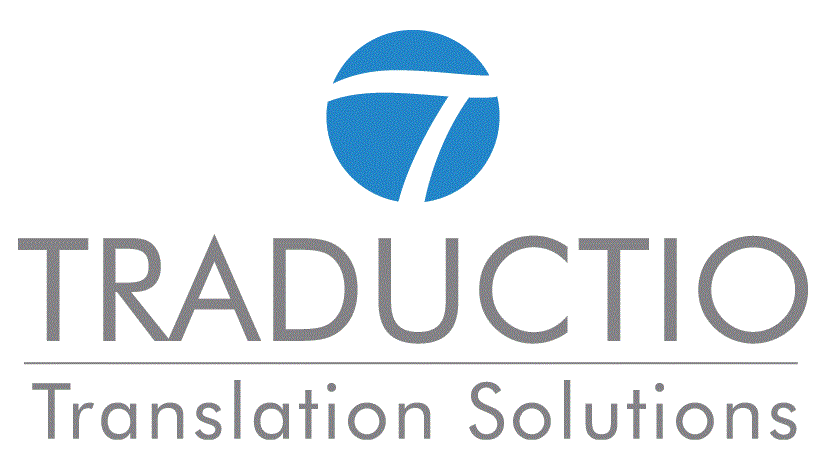 Welcome to Traductio Limited
Founded in 2006 in London, Traductio has provided individual customer service and high-quality translation, interpreting and media services.
​
​​
Quality Standards
We are honoured to be an Accredited Member of the prestigious Association of Translation Companies.
​
We offer the highest quality standard of specialist translation:
​
1. High quality translation delivered by an expert (on the level of EN-15038:2006 European Quality Standard for Translation Service Providers)
2. Verification of the text by an independent proofreader
3. Synchronisation of the vocabulary at the continuation of the project in the future (SDL Trados software suite).
​
We pride ourselves on:
· excellent, one-to-one customer service
· high-quality translation and interpretation services and
· reliability and quick turnaround
​
Traductio provides a professional language translation service that delivers high quality work with personal attention to detail. Traductio offers:
​
· Flexibility
· Fast Quotation
· Express same-day /next-day delivery
· Support
· Quality
· Reliability
· Excellent customer service
​
​​
​
Traductio is an accredited member of the Association of Translation Companies - a body
uniting professional Translation Offices. Membership in the Association of Translation Companies is granted upon strict analysis and assessment of the quality of services.
​
Once translated, the documents are reviewed by our proof-reader, who reports issues where necessary. Before delivery, our project managers check the documents once again for formatting consistency with the original source documents. At Traductio we provide translations to short notices and tight deadlines.
​
Our linguists are graduates of translation or interpreting studies and possess at least five years of experience in particular area of expertise. They are Full Members of professional translation organisations, like CIOL or ITI. Our linguists work in their mother tongue only. Prior to employment, we check their references and skills very carefully and select the best applicants. We understand that confidentiality is essential that is why all our linguists are legally bound to observe the Code of Conduct and sign the confidentiality agreement. At Traductio we observe the Code of Conduct as set out by ATC.
​
​
We are very proud to deliver advanced translation and interpreting assignments for our corporate clients.
​​
CNN International

BBC World Service

Clifford Chance

Associated Press

Mayor of London

Tate Modern

The Royal Borough of Kensington and Chelsea

London Borough of Camden

London Borough of Croydon

London Borough of Ealing

London Borough of Merton

Surrey County Council

Macquarie Bank

Credit Suisse AG

The Financial Times

London Fire Brigade

Erste Group Bank

London School of Economics

UK Trade and Investment

SSP – London City Airport

Nivea Skin Care

Mango

Lidl

Dropit Shopping

Gerda

The International Family Law Group

Mayer Brown

Duncan Lewis

Hodge Jones & Allen

Anthony Gold

Stone King

Irwin Mitchell

Royal Courts of Justice

West London Family Court

Isleworth Crown Court

The Embassy of Estonia

The Embassy of Croatia

British Polish Chamber of Commerce

Polish Embassy in London

Polish Cultural Institute

The Polish Ministry of Health

The Polish Ministry of Economy

The Polish Ministry of Education

The Polish Government
any many others
Do you need translation? Contact us now.
We will be very happy to assist you. Contact us on info@traductio.co.uk or 02079282558